E v C: The Resource Guide to What They Are Talking About
We all have our opinions regarding evolution versus creationism, but do you really have an informed knowledge base about "the other side" of the fence? When we see the debates here on the internet, we often refer to higher sources to back up our perspective- some are scientific, others religious- even still some are a mix of both. To better understand all sides of the issue, one must educate themselves with the finer points of each argument.
Many people email me for resources and articles, so I decided on Darwin Day 2008 to start posting resources to help everyone and their quest for answers. If you have a great resource you would like added to the list, post a comment or email me and I will include it: contact me here at savagesciencerocks@yahoo.com
You can also hear me weekly on the Savage Science Radio Show only on Jackalope Radio 105FM where there is not just science education and news, but we feature scifi/horror/fantasy radio broadcasts and interviews with authors, inventors, scientists, humanitarians and all manner of progressive minds to stimulate your consciousness and expand your worldview...you can find it here at
Jackalope Radio 105FM.
We have live streaming from your internet (or if you are in the Kansas City, MO area, you can check out the CBS affiliates for local FM broadcasts) every Wednesday at 8PM CST...if you miss a show be sure to check the
Jackalope Archives.
"It is impossible for a man to learn what he thinks he already knows."
~Epictetus

---


---


---


---

---
---


(Yes, by clicking below, you can download each entire book! I suggest you start such a download and then press stop , so you can read just the beginning. If you want the whole book, go to the library. Certainly do not print out any of these in entirety.)


From the Harvard University Department of Molecular and Cellular Biology:
- Other Links -
General Internet Bio Resources
Search Engines and Links
Banks and Tables
Selected Model Organism Databases
Selected Other Biological Databases
Biological Software Directories
More Links!!
You may also wish to search The Pasteur Institute's Search Service
Related Areas
I apologize if some of these links are repeated from above categories
Evolution and Religion:
Christianity and Evolution (Theistic-Evolution).
"I have prepared this information so that you may learn about evolution from one Christian's perspective."
(Nov 16, 2005)
National Academy of Sciences: Science and Creationism. This an open book copy of the book by the same name.
National Center for Science Education (NCSE): Defending the Teaching of Evolution in the Public Schools.
"NCSE defends the teaching of evolution in public schools. We are a nationally-recognized clearinghouse for information and advice to keep evolution in the science classroom and "scientific creationism" out. NCSE is the only national organization to specialize in this issue."
(Nov 16, 2005)
Society of Ordained Scientists (SOSc)

.
"To express both the commitment of the church to the scientific enterprise and our concern for its impact on the world."
(Dec 6, 2005) Founded by theistic evolutionist Arthur Peacocke, the SOSc works to reduce the conflict between science and faith.
Wikipedia: Creation-evolution Controversy.
"The creation-evolution controversy...is an ongoing dispute in the public arena about the origins of the universe, the Earth, life, or humanity. The opposing viewpoints are represented by those who support religious origin beliefs...and those who support the natural history accounts of the sciences of astronomy, geology and biology."
(Nov 16, 2005)
Wikipedia: Creation and Evolution in Public Schools.
"
The legal status of creation and evolution in public education is the subject of a great deal of debate in legal, political and religious circles, mainly in the United States."
(Nov 16, 2005)
Evolution and Natural Sciences:
Evolution Wiki: Evolution Education.
"The Evolution Education Wiki is a free, reader-built encyclopedia of evolution, biology, and origins. It is inspired by the Talk.Origins Archive and the Wikipedia project. EvoWiki's goal is to promote general evolution education, and to provide mainstream scientific responses to the arguments of creationism and other antievolutionists."
(Nov 16, 2005)
PBS: Evolution: A Journey into Where We're from, and Where We're Going.
"The Evolution project is a seven-part, eight-hour television broadcast series, an extensive Web site, a far-reaching educational outreach initiative, and a HarperCollins companion book by acclaimed science writer Carl Zimmer."
(Nov 16, 2005)
UC Berkeley:
Understanding Evolution.
"Understanding Evolution is a non-commercial, education website, teaching the science and history of evolutionary biology. This site is here to help you understand what evolution is, how it works, how it factors into your life, how research in evolutionary biology is performed, and how ideas in this area have changed over time."
(Nov 16, 2005)
Creationism:
Answers in Genesis: Upholding the Authority of the Bible from the Very First Verse.
"We proclaim the absolute truth and authority of the Bible with boldness. We relate the relevance of a literal Genesis to the church and the world today with creativity. We obey God's call to deliver the message of the Gospel, individually and collectively."
(Nov 16, 2005)
Fixed Earth: The Non-Moving Earth and Anti-Evolution Page.
"Read all about the Copernican and Darwinian Myths (and their many ramifications all the way to Big Bangism!)"
(Nov 17, 2005) A site advocating a version of modern geocentrism.
Institute for Creation Research (ICR): Revealing the Truth of Creation.
"We believe God has raised up ICR to spearhead Biblical Christianity's defense against the godless and compromising dogma of evolutionary humanism"
(Nov 14, 2004).
Intelligent Design:
ACLU: FAQs on Intelligent Design and Religion in Schools.
Notoriously secular legal organization that, among other things, fights against religion and Intelligent Design in public schools.
Access Research Network (ARN): Providing Accessible Information on Science, Technology and Society from Intelligent Design Perspective.
"Through our publications and product offers, we give you the infomation [sic] you need to orient yourself in today's scientific and technological world and make informed decisions. But science and technology are only half the picture. We put science topics in perspective by looking at related political, ethical and philosophical issues--so you can get a well-rounded understanding of the hot issues."
(Nov 16, 2005)
Center for Science and Culture (CSC): Challenging Darwin's Theory of Evolution and Promoting Intelligent Design.
"Started in 1996, the Center for Science and Culture is a Discovery Institute program which: supports research by scientists and other scholars challenging various aspects of neo-Darwinian theory; supports research by scientists and other scholars developing the scientific theory known as intelligent design; supports research by scientists and scholars in the social sciences and humanities exploring the impact of scientific materialism on culture; encourages schools to improve science education by teaching students more fully about the theory of evolution, including the theory's scientific weaknesses as well strengths."
(Nov 16, 2005)
The Design Inference Website: The Writings of William A. Dembski The Discovery Institute: Making a Positive Vision of the Future Possible.
"
The Institute discovers and promotes ideas in the common sense tradition of representative government, the free market and individual liberty."
(Nov 16, 2005) The Institute is also the parent of the pro-Intelligent Design CSC.
The Foundation for Thought and Ethics (FTE): Restoring the Freedom to Know with Enriching Curricula.
"The Foundation for Thought and Ethics is working to restore the freedom to know to young people in the classroom, especially in matters of worldview, morality and conscience, and to return the right of informed consent to families in the education of their children."
(Nov 16, 2005) Books published by FTE include Intelligent Design texts
Pandas and People
and
Design of Life
.
The Internet Encyclopedia of Philosophy: Design Arguments for the Existence of God.
"Design arguments are empirical arguments for God's existence. These arguments typically, though not always, proceed by identifying various empirical features of the world that constitute evidence of intelligent design and inferring God's existence as the best explanation for these features..." (Nov 29, 2005) A reference site including information on various design arguments.
Intelligent Design Network (IDN): Seeking Objectivity in Origins Science.
"
Intelligent Design Network, Inc. is a nonprofit organization that seeks institutional objectivity in origins science."
(Nov 16, 2005)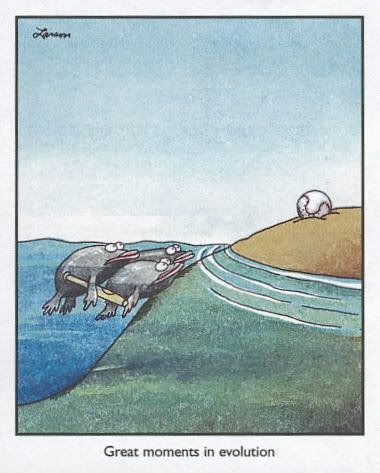 Have a nice day!